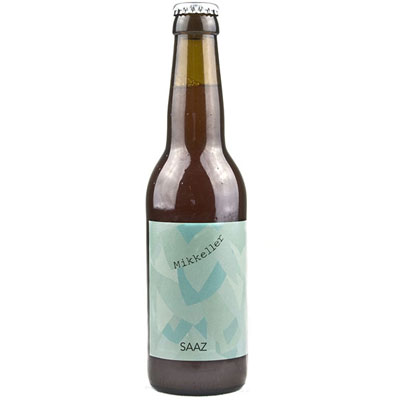 Mikkeller Saaz Single Hop IPA
ABV: 6.8%
Style: IPA
---
Reactions and Insights
This was a more standard IPA than the Centennial — hoppier and less sweet. It was a little watery, but very easy to drink. I enjoyed it.
Would I drink a case of it? 
If someone gifted me a case of this, I would not have a problem drinking it. But I probably wouldn't buy one.
OK, but would I drink a six-pack of it?
I would, but it might not be my first choice.
Did it contribute to my holiday spirit?
I drank it while watching the beginning of White Christmas on Christmas Eve and thinking about how there were finally no distractions to my enjoyment of this holiday. It was possibly my favorite moment of the season, because the mild chaos of Christmas Eve evening and Christmas day were yet to come.
Beth's Grade
8
Objective Grade
8
Label Notes
It's exactly like the Centennial label but in different colors. I still have the same mixed feelings. 5/10