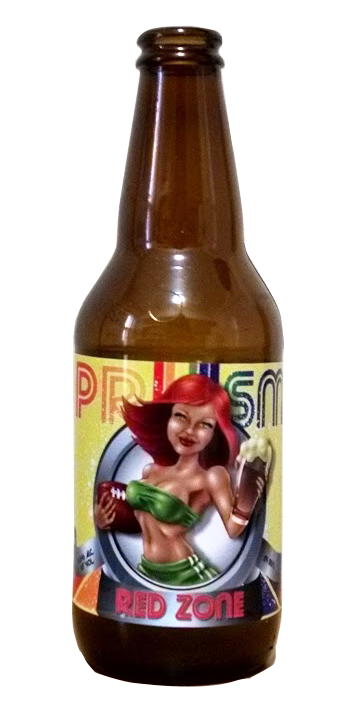 Style: Spiced Ale
ABV: 6.6%
---
What I was doing while I drank it
The place: A chair.
The vibe: Super BACZ-y vibe. I was totally in the zone.
The work: I think the Red Zone started going to my head, because at one point I hit CTRL-F to find a something on a page so I could edit it and caught myself typing "bacz" by accident.
Reactions and Insights
You know, this is pretty good. I wasn't expecting it to be. It's very flavorful, but not too strong in any direction. Sometimes spiced beers can feel too herbed up. This does not.
Would I drink a case of it? 
No, in part because of the label. But it's a little too much flavor for a workaday beer.
Okay, but would I drink a six-pack of it?
Sure.
Did it contribute to my holiday spirit?
I'm inching toward the spirit.
Beth's Grade
7.5
Objective Grade
7.5
Label Notes
There are a couple of things going on here. One is the reference to bygone Philadelphia premium cable channel Prism, which existed from 1976-1997. (The Prism brewery is located just outside Philadelphia.) My family subscribed because it broadcast Phillies home games. But I also loved it for playing movies like Little Murders and The Effect of Gamma Rays on Man-in-the-Moon Marigolds. Prism the channel was weird and great.
But more, um, prominent on the label is the porny illustration. Is it done with a wink? I can't tell. It's so overtly sexist that I want it to be a joke. But I actually feel like the beer is telling me it's not meant for me. BRO DUDES ONLY
Fine, I don't need your Red Zone. I have the BACZONE.
Label Grade
3.0